Abida Parveen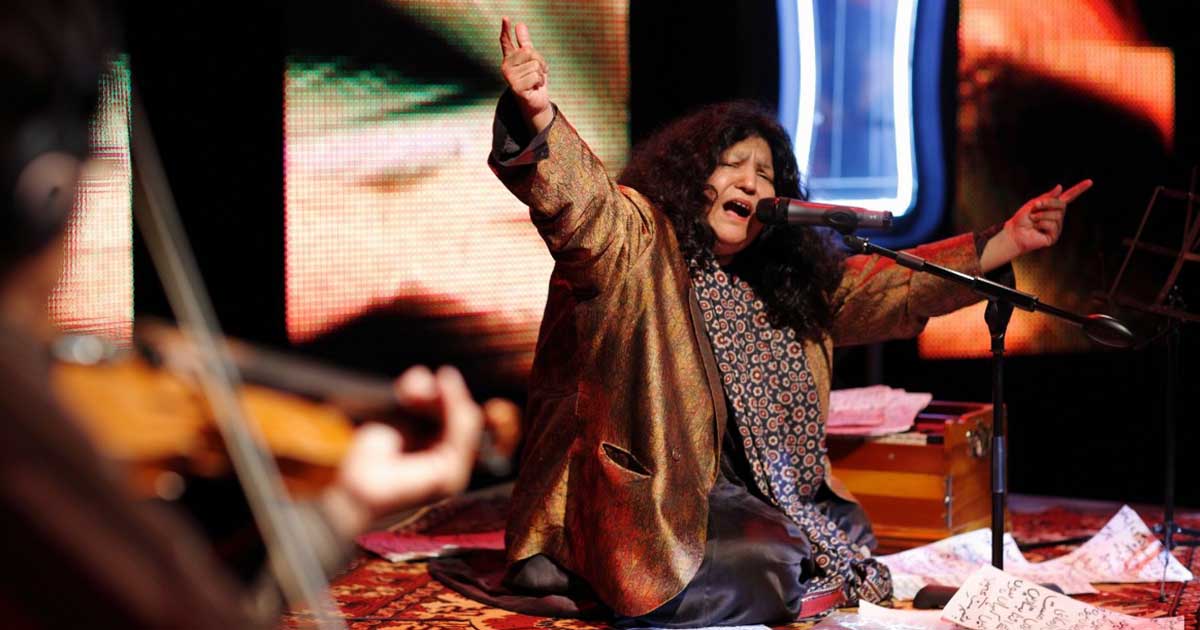 It is a true testament to the talent of Pakistani legend Abida Parveen that no mention of Pakistani music can be complete without mention of the Queen of Sufi music herself. With a handful of albums, compilation appearances, and various world tours, she is regarded as the most successful Sufi female performer, and one of the more notable performers of the form in general.
Abida Parveen received training in music from her father, Ustad Ghulam Haider, and attended his music school. She was also trained under Ustad Salamat Ali Khan of the Sham Chaurasia Gharana. She got her Master's degree from Sindh and has also learned Hindi, Urdu, and Parsi.
Abida Parveen has sung in various languages including Urdu, Sindhi, Saraiki, Punjabi, Arabic, and Persian. Due to her ability to play instruments like a Pump organ, Keyboard, Harmonium, and Sitar, she was able to show her mastery while singing live. Abida Parveen's style of singing is remarkable for her incredible range, which allows her to do justice to a plethora of musical genres. She has sung many Thumris, Ghazals, Kafis, Qawwalis, Raags and Sufi music including classical and rock.
Like every pop icon, she has her style and sense of identity, and her wardrobe and look are easily identifiable with her signature dresses, Ajrak, a Sindhi dupatta. Around this time, her career took off internationally, and she began concerts in different cities around the world.
For her contributions in the field of musical arts, she was awarded Sitara-e-Imtiaz in 2005 and Hilal-e-Imtiaz in 2012. She has also been declared an Ambassador of Peace by SAARC. With her majestic and soulful voice, the singer continues to steal hearts and be as vital a part of Pakistani music as she was when she first forayed into music in the seventies.