Sami Yusuf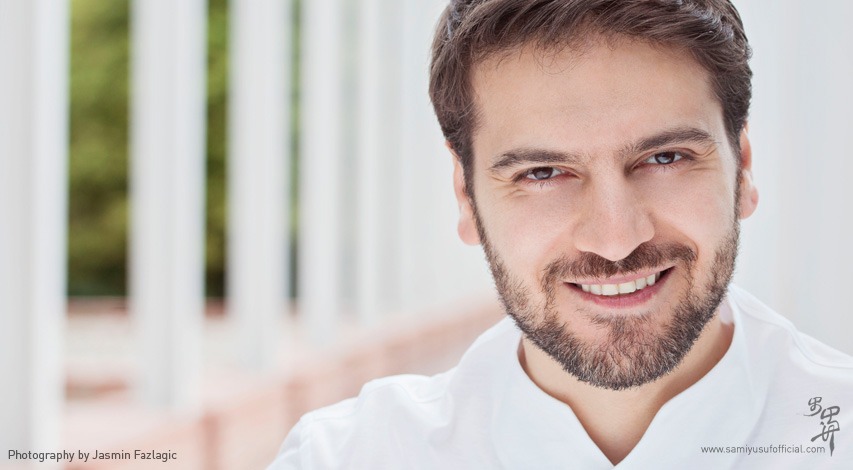 Sami Yusuf is by no means your typical British celebrity: The Guardian named him "the biggest British star in the Middle East", Time Magazine dubbed him "Islam's Biggest Rockstar", while the United Nations has appointed him a UN Global Ambassador Against Hunger and recognized him as a promoter of world peace and harmony.
Millions have come to know him as an iconic singer and his strikingly strong, clear voice is heard worldwide on radio, on TV, and in sold-out concert halls, stadiums, and city squares. But over time Sami Yusuf has proven to be much more. Those who follow his music recognize his enormous talent as an instrumentalist, composer, arranger, and producer while many others have come to know him through his influential humanitarian work.
From the beginning of his career some fifteen years ago, Sami's music has conveyed a profound sense of the sacred. Given his strongly held belief that all the world's traditions are expressions of the same essential spiritual truth, it is natural for him to turn to traditional music as a means to communicate this message. Music for Sami is an expression of Divine love, and this love shines through in all his musical endeavours. Now preferring to use traditional instruments over more modern ones, Sami's music takes much of its structure from traditional musical systems as can be heard in his newly released album, 'Barakah'. Within this framework, the music evokes both power in its dynamic rhythms and beauty in its interwoven melodies.
With over 45 million albums sold to date, the influence of the music of Sami Yusuf cannot be understated. Clearly it resonates with people in all corners of the world. The positive message of his lyrics gives voice to a collective yearning for peace and harmony, and his use of global rhythms and melodies united by spiritual vision captivates listeners worldwide.
Through his work with humanitarian efforts such as the World Food Program, Sami has chosen to use his celebrity to help feed the world's most needy. The United Nations appointed him Global Ambassador Against Hunger, and in his role as an Ambassador for the UN World Interfaith Harmony Week, Sami reached out to people of all major faiths with his composition of the world's first interfaith anthem, 'The Gift of Love'. Through this effort, Sami hopes to help people from different traditions recognize that the common values they hold far outweigh their differences and that this understanding can be the starting point for the journey toward a lasting peace.